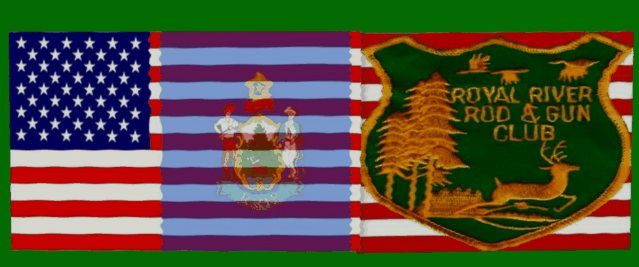 Royal River Rod and Gun Club Facilities

At the entrance to our facilities is the American flag just left of the Club's sign as seen above. Follow the road to the left of the sign to our Club House. This is where we have our monthly meetings, and people can go to warm up after a cold day on the range. Or if, the weather is not behaving itself, this is nice place to stay dry until our wonderful Maine showers pass by.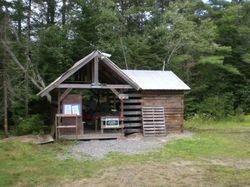 Following the path further down, is the rifle range (see right). This little outfit is called "Mount Saint Howe". Peering through the rifle tubes, you will notice the little bunker where the targets stand (see top right). The bunker, along with the firing tubes help to contain any stray bullets. After all, safety comes first!
Shooting Album