Royal River Rod and Gun Club Facilities

The entrance sign describes who we are and the range hours. The heated club house is a below is a warm place for our gatherings (3rd Wednesday of the month at 7:00 PM,) and a place to warm up during the winter months.
-Not pictured is the archery range (buried in snow at this time,) and the large firepit for our annual pig roast we have in August.

Annual events include:
Women on Target - a day of training for women to shoot and learn as a group.
Youth Field day - a day of youth training in various areas of fishing, compass usage and more.
Fishing Derby - A day long fishing derby with prizes and supporting the club and the area youth.
The Pig roast - We charcoal roast a whole pig in August for members, family, and a invited guests. Always a hit!

---
The ranges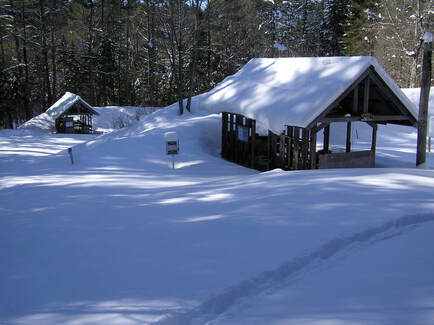 Beyond the parking lot and clubhouse are the 2 shooting ranges. Although members/volunteers clear the snow, keeping the range open, this is right after a large snow storm.
Buker's Bluff Pistol range and lower down Mount Saint Howe's Rifle range.
​
---
Buker's Bluff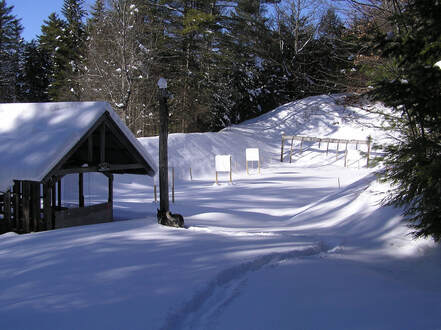 The 35 yard pistol range utilizes movable target stands so all shooting is from the shack itself. There are 4 shooting stations with comfortable chairs in each.
---
Mount Saint Howe
Recent improvements (2019), a large berm was built along the left side of the rifle range to protect adjoining properties and bring the range up to NRA guildlines. This allowed the removeal of restricting tubes that limited the shooting angle. The view is much more open and easy to see the 100 yard target. Further improvements to come as money and time permit.